Hi, I'm Qube.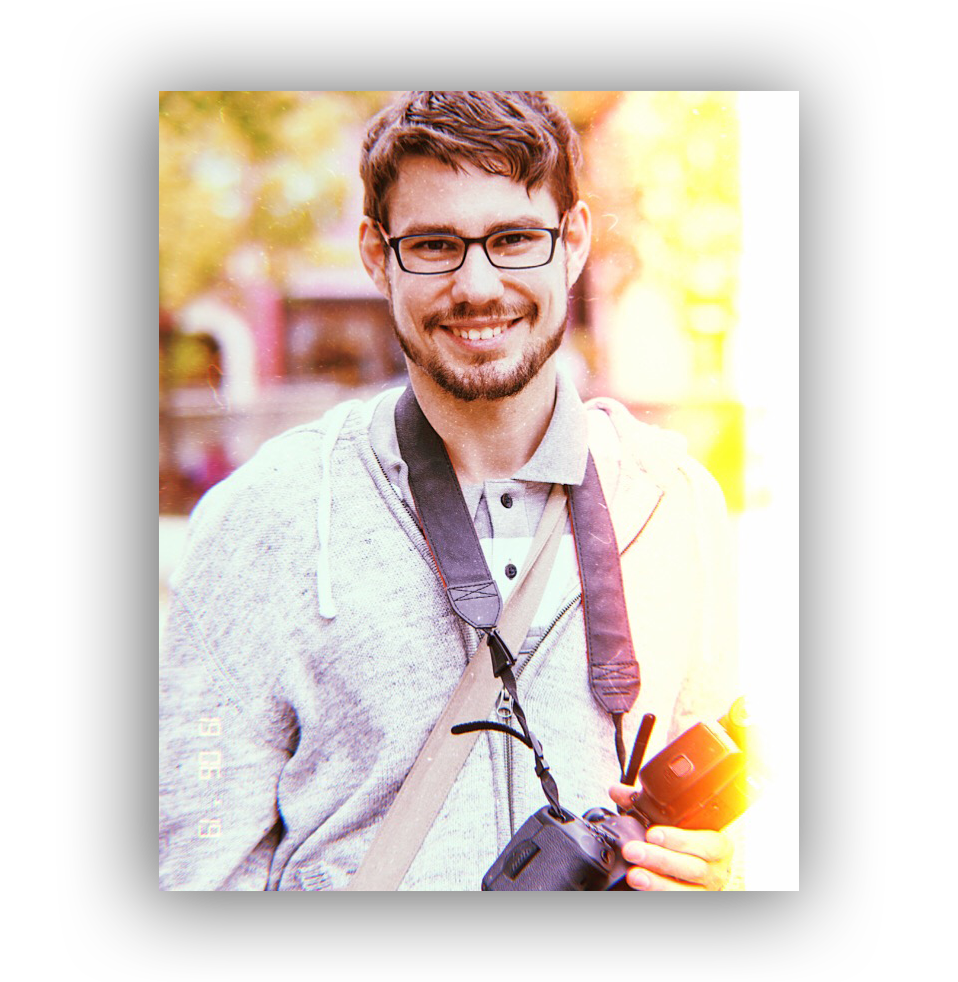 I'm Jakub Orisek aka James Qube and this is Qube's Pictures.
I'm travel photographer since 2013. Born in Czech Republic, based in Germany (Rottweil / BW).
I'm also online marketing entrepreneur and content creator.
---
---
German / Deutsch:
Ich bin ein Reise und Dokumentar Fotograf aus Rottweil fokussiert auf Stadt-, Natur und Landschaftsfotografie.
Meine Leidenschaft für die Fotografie entpuppte sich im Jahr 2013 als ich zu einer Spiegelreflexkamera kam. Seitdem habe ich viele Erfahrungen und Entdeckungen beim und neben dem Fotografieren gesammelt. Im Jahr 2016 habe ich mich nebengewerblich als Fotograf selbständig gemacht.
Die Meisten Bilder entstehen auf Reisen, Kurz-Ausflügen oder einfachen Spaziergängen. Hier auf Facebook oder Instagram poste ich regelmäßig meine Bilder. Egal, wo ich mich auch befinde, ich finde immer einen interessanten Motiv. Daher konnte ich mich lange Zeit nicht nur auf eine Foto-Nische einschränken. Ich wollte nicht einfach nur ein Natur-Fotograf oder nur Reise-Fotograf, Fotograf für Hochzeiten, Werbung oder Sonstiges, sondern ich wollte das fotografieren, was mir vor die Linse kommt und in Moment Spaß macht und Glück bereitet. Was mich auch erfüllt, sind meine andere Foto-Projekte. Visit Rottweil ist eins davon, Foto-Tech ein anderes und es gibt da noch mehrere andere. Auch beschränke ich mich nicht nur auf die Technik, so kommt es, dass die letzten Jahre die Smartphone-Fotografie bei mir dominiert hat. Ebenso dominiert die freie Dokumentations-Fotografie, welche ich mit dem zweitem Hobby – dem Reisen verbinde.
Wenn du denkst, dass ich der richtiger Fotograf für deinen Projekt oder Auftrag sein könnte, dann kannst du mich hier erreichen.
Meine Erfahrung
Seit 2013 – Lerning by doing – Ben Jaworskyj, Calvin Hollywood & Co.
Regelmäßiges freies Fotografieren auf Reisen in Deutschland und Ausland
Regelmäßiges Fotografieren auf Ausflügen und im Alltag mit verschiedenen Kameras
Einzelaufträge in verschiedenen Bereichen
Meine Erfolge
Meine Bilder werden regelmäßig in den Zeitungen, Magazinen, auf Blogs, Kalendern und anderen Publikationen und Medien veröffentlicht
Meine Bilder erreichen über 15.000.000 Aufrufe auf Google
Meine Bilder wurden über 46.000 von Pixabay runtergeladen
Ich habe über 900 Fans auf Facebook
Ich habe über 1.805 Follower auf Instagram
Ich habe über 250 Fans auf Minds
Ich habe 4 Follower auf TikTok
Bereits bereiste Länder
Deutschland
Frankreich
Niederlande
Spanien
10 Fakten über mich
Ich komme aus Tschechien, geboren in Opava
Ich lebe seit 2013 in Rottweil
Ich bin verheiratet und habe 2 Kinder
Meine Frau ist auch Fotografin (Für Neugeborene)
Das Fotografieren und Bildbearbeiten habe ich mir autodidaktisch beigebracht
Ich bin stark selbstkritisch – Fotografisch sehe ich mich aber noch auf Level 5 von 10
Die von mir am häufigsten fotografiere Motive sind Türme und Laternen
Ich bin kein Morgenmensch, doch für ein gutes Foto stehe ich auch schon mal vor dem Sonnenaufgang auf
Ich bin ein Perfektionist
Ich bin ein Ordnungsfreak
Ich springe von Projekt zu Projekt und bleibe nie bei einem hängen
Meine Facebook-Gruppen
Google Local Guide
Ich bin ein Teil der weltweiten Community von Entdeckern. Ich bereichere die Google Maps mit Fotos und Videos von bereisten und entdeckten Orten. Hier geht es zu meinem Google Local Guide Profil.
Hast du auch eine oder mehrere Fragen an mich? Schreibe einfach eine Email an qubespictures@gmail.com